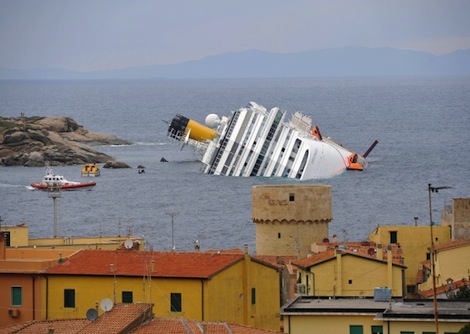 "Young peo­ple will have to get used to the idea of not hav­ing a fixed job for life… what monot­o­ny! It is much nicer to change and accept new chal­lenges."
– Mario Mon­ti, Ital­ian Prime Min­is­ter
"The Future is already here; It's just uneven­ly dis­trib­uted."
– William Gib­son
I
After the defeat and seem­ing dis­ap­pear­ance of the stu­dent move­ment in the UK, the devel­op­ing counter-rev­o­lu­tion in North Africa, and the con­tin­ued absence of a mass move­ment with any polit­i­cal trac­tion in Europe, the future is look­ing less invit­ing than it did a year ago. The arti­cles and com­mu­niqués writ­ten then have already acquired a bit­ter­sweet air of nos­tal­gia. Yet just as we strug­gle to come to terms with our polit­i­cal slip­page, so to do the admin­is­tra­tors of cap­i­tal. Although aus­ter­i­ty pol­i­tics are clear­ly fail­ing to impress the cred­it rat­ings agen­cies, let alone kick-start a new round of growth, the ideas of the host of ana­lysts, com­men­ta­tors, and aca­d­e­mics lin­ing up to plug some kind of "Plan B" to the cri­sis sound equal­ly hol­low. A qui­et ter­ror appears to be slip­ping over a Europe of finan­cial admin­is­tra­tors and tech­nocrats haunt­ed by visions of riot and stag­na­tion. It is hard for any­one to believe that an eco­nom­ic recov­ery might entail even a return to the liv­ing stan­dards we once knew, let alone beyond that. We may look back on the liv­ing stan­dards of the glob­al North in the gold­en age of the 1950s and 1960s – main­tained, uneven­ly, via access to debt, into the 2000s – as an his­toric blip or anom­aly, rather than a min­i­mum stan­dard to be sur­passed. The decou­pling, dur­ing the neolib­er­al era, of the accu­mu­la­tion of cap­i­tal and the liv­ing stan­dards of the major­i­ty of the soci­ety that pro­duces this accu­mu­la­tion, appears to be accel­er­at­ing, and increas­ing­ly feels irre­versible. The view from the glob­al North is a bleak one.
The future is over. This is the cen­tral, bold, and stark claim that Fran­co "Bifo" Berar­di makes in his lat­est book After the Future. Time will con­tin­ue onwards, but our col­lec­tive and per­son­al belief in a bet­ter future appears to have col­lapsed. This is a claim made all the more ter­ri­fy­ing by its instinc­tu­al res­o­nance. After sev­er­al more years of aus­ter­i­ty and cri­sis, the Invis­i­ble Committee's rather grandiose claim that "every­one agrees that things can only get worse" appears to be meet­ing his­to­ry and mov­ing from the realm of polem­i­cal the­o­ry to com­mon sense. The mod­ernist dream of unend­ing devel­op­ment has shat­tered. While the mar­kets remain uncer­tain of future growth prospects and state admin­is­tra­tors vac­il­late between aus­ter­i­ty and neo-Key­ne­sian­ism, the rest of soci­ety seems to be in a state of paral­y­sis, punc­tu­at­ed by out­bursts of dis­or­ga­nized rage, such as the riots wit­nessed in var­i­ous British cities last sum­mer. Bifo claims we are expe­ri­enc­ing the rapid decom­po­si­tion of the Euro­pean work­ing class through the inten­si­fi­ca­tion of pre­car­i­ty, wide­spread unem­ploy­ment, and wide­spread depres­sion. Hyper-exploita­tion, hyper-ten­sion and the reced­ing hope of a mod­est pen­sion are the only things left for those still work­ing in the Prozac and caf­feine-fuelled econ­o­my of the twen­ty-first cen­tu­ry.
II
Bifo's argu­ment traces the mutat­ing forms that the idea of the future has tak­en through­out the twen­ti­eth cen­tu­ry. In order to out­line the forms which col­lec­tive visions of the future have tak­en one must inter­ro­gate the mate­r­i­al con­di­tions of the groups pro­duc­ing them. The rise of moder­ni­ty, Berar­di argues, rep­re­sents a his­toric break, one where Chris­t­ian con­cep­tions of progress and time become invert­ed; rather than liv­ing in the ruins of Eve wait­ing for the rap­ture, moder­ni­ty promised the pos­si­bil­i­ty of per­pet­u­al improve­ment in the here and now. Com­mu­nists, Social-Democ­rats and Fas­cists could all agree that heav­en could, and would, be built on Earth with human hands. The pol­i­tics of the future, Bifo is keen to argue, are a dis­tinct­ly mate­r­i­al phe­nom­e­non; polit­i­cal strug­gles, cul­tur­al cur­rents and tech­no­log­i­cal devel­op­ments all influ­ence our ideas of what a future soci­ety might look like. These visions reflect the hopes, fears and desires of those devel­op­ing them. Bifo sets out to trace a path through the twen­ti­eth cen­tu­ry idea of the future via an analy­sis of some of its key cul­tur­al move­ments.
For the Ital­ian futur­ists, where Bifo's analy­sis begins, this fusion of pol­i­tics and tech­nol­o­gy saw its apex in mech­a­nised "work­shops beneath… vio­lent elec­tric moons". The vio­lence of moder­ni­ty was glo­ri­fied and the spread of new tech­nolo­gies such as the auto-mobile and machine tools was seen as the nec­es­sary har­bin­ger of a bet­ter, more lib­er­at­ed world. This link between tech­nolo­gies and polit­i­cal imag­i­nar­ies is echoed by what Bifo sees as the last utopi­an phi­los­o­phy of the cen­tu­ry, the "Wired ide­ol­o­gy". This ide­ol­o­gy saw a poten­tial eman­ci­pa­tion of human­i­ty via the new tech­nolo­gies and poten­tials of the inter­net. This phi­los­o­phy argued that the hor­i­zon­tal, open and col­lab­o­ra­tive poten­tial of the inter­net was des­tined to unlock the poten­tial of human­i­ty and ush­er in a new phase of wealth and pros­per­i­ty. Although not an explic­it­ly antag­o­nis­tic phi­los­o­phy, echoes of the Wired analy­sis of the inter­net can be seen in the work of Paul Mason and the pol­i­tics of groups such as Wik­iLeaks and Anony­mous as well as jour­nal­ists, aca­d­e­mics and activists infat­u­at­ed with the pow­er of Twit­ter and Face­book as cat­a­lyst for rev­o­lu­tion.
How­ev­er, Bifo is not an opti­mist when it comes to tech­nol­o­gy. The inter­twined tale that is being told is that of the inte­gra­tion of these new tech­nolo­gies with­in the process­es of dis­ci­pline and pro­duc­tion. Whilst the motor engine and the inter­net both promised a world of reduced work hours and increas­ing lux­u­ry the oppo­site has been the case. New tech­nolo­gies and organ­i­sa­tion­al tech­niques have been used in turn to dis­ci­pline peo­ple into the rhythm of the fac­to­ry and then to frac­ture this col­lec­tive body into the man­age­able frag­ments need­ed in today's 'flex­i­ble and inno­v­a­tive' econ­o­my. The tech­nolo­gies dis­cussed are revealed as intrin­si­cal­ly social, capa­ble of being put to work by var­i­ous dif­fer­ent sec­tions of soci­ety. Bifo's analy­sis traces the links between artis­tic and cul­tur­al move­ments such as the pro­to-fas­cist futur­ists and the lib­er­al dream­ers of the inter­net that saw a brighter future ush­ered in through human inge­nu­ity embod­ied in tech­no­log­i­cal devel­op­ments and the imple­men­ta­tion of these tech­nolo­gies with­in the frame­work of cap­i­tal­ist devel­op­ment.
III
After trac­ing the his­to­ry of the idea of the future, Bifo devotes anoth­er chap­ter to the present con­junc­ture, return­ing to a core con­cern with­in his work: the inter­play between tech­nol­o­gy and sub­jec­tiv­i­ty with­in cap­i­tal­ism. The role of infor­ma­tion tech­nol­o­gy is cen­tral to the analy­sis put for­ward. Com­pared to the opti­mistic imma­nence of Hardt and Negri, or the lib­er­a­to­ry affir­ma­tion of Paul Mason, Bifo's analy­sis of the impact of IT sys­tems on the social body is far less cheer­ful. Bifo sees these tech­nolo­gies as deeply invest­ed with­in process­es of cap­i­tal accu­mu­la­tion and state dis­ci­pline; a spe­cif­ic form of cap­i­tal­ism which Bifo labels "semio-cap­i­tal" has emerged that puts our "neu­ro­phys­i­cal ener­gies to work and sub­mits them to the speed of elec­tron­ic machin­ery." IT tech­nol­o­gy has helped spread pre­car­i­ous work con­di­tions, and mobi­lizes our thoughts, dreams and desires (Marx's "gen­er­al intel­lect") for cap­i­tal accu­mu­la­tion. Wide­spread depres­sion is the response to this mis­match between cyber­space and cyber­time, as the social body strug­gles to cope with the flows of infor­ma­tion and emo­tion­al affects we encounter in our dai­ly lives.
This frac­tur­ing of the social body has had an effect on our abil­i­ty to organ­ise polit­i­cal­ly. The poten­tial for sol­i­dar­i­ty in the work­place and the rest of our lives has been rad­i­cal­ly reduced. Semi­o­cap­i­tal pro­duces sub­jects inca­pable of sol­i­dar­i­ty, or of com­pos­ing into a class for itself. Out­bursts of social rage such as the Lon­don riots or the stu­dent protests of win­ter 2010-2011 are more like­ly than long-term antag­o­nis­tic move­ments. Indeed, we only need to look at the dif­fi­cul­ty faced by those involved in the Occu­py moment, as they attempt to cohere into a polit­i­cal move­ment capa­ble of con­fronting the state and cap­i­tal. These devel­op­ments with­in con­tem­po­rary cap­i­tal­ism, Bifo argues, are start­ing to fore­close the pos­si­bil­i­ty of col­lec­tive pol­i­tics with trac­tion in the world.
Bifo's vision is bleak. Many econ­o­mists are now will­ing to admit that aus­ter­i­ty pol­i­tics are fail­ing, while Key­ne­sian­ism or the con­tin­ued belief in the promis­es of the infor­ma­tion econ­o­my seem equal­ly dys­func­tion­al. Instead of the return of growth and steadi­ly improv­ing liv­ing con­di­tions, Bifo fore­sees an eco­nom­ic recov­ery in which growth resumes with no con­cur­rent social dis­tri­b­u­tion. A future of increas­ing­ly preda­to­ry finance cap­i­tal, repressed sur­plus pop­u­la­tions, mil­i­tarised green zones, uni­ver­sal pre­car­i­ty, and wide­spread depres­sion is already here. "Recov­ery," for most of us, means "a new round of social dev­as­ta­tion." The cri­sis of polit­i­cal legit­i­ma­cy is also the uni­ver­sal­iz­ing of a bit­ter cyn­i­cism: only 42% of peo­ple in the UK say they are inter­est­ed in pol­i­tics. The polit­i­cal is dead, the post-polit­i­cal appears as per­ma­nent.
IV
What does the end of the future mean for rad­i­cal pol­i­tics? It is at this point that Bifo's argu­ment becomes prob­lem­at­ic. In an argu­ment that inter­sects with groups such as Tiqqun, Bifo argues that we must see "Com­mu­nism as a neces­si­ty in the col­lapse of cap­i­tal." Dis­tant from the vol­un­tarism of pre­vi­ous forms of Com­mu­nist pol­i­tics, this "post-growth Com­mu­nism" will be best under­stood as a nec­es­sary response to capital's refusal of labour. Cut adrift from the "oppor­tu­ni­ty" to work, with wel­fare sys­tems dis­man­tled, Bifo argues that we will wit­ness the pro­lif­er­a­tion of zones of auton­o­my respond­ing to the needs of an increas­ing­ly pre­car­i­ous and super­flu­ous social body. Com­mu­nist pol­i­tics will emerge from an exo­dus, both vol­un­tary and com­pul­so­ry, from a stag­nat­ing and increas­ing­ly preda­to­ry state-cap­i­tal nexus. This exo­dus is both social, in the devel­op­ment of an alter­na­tive infra­struc­ture, and per­son­al, in the with­draw­al from the hyper-stim­u­la­tion of the semi­otic econ­o­my. Bifo aban­dons hope in col­lec­tive con­tes­ta­tion at the lev­el of the polit­i­cal.
Bifo's pol­i­tics could be described as a kind of "lifeboat com­mu­nism." As the cri­sis rip­ples, mutates, and deep­ens, Bifo sees the role of com­mu­nism as the cre­ation of spaces of sol­i­dar­i­ty to blunt the worst effects of the cri­sis of social repro­duc­tion. Gone is the demand for a bet­ter world for all, the lib­er­a­tion of our col­lec­tive social wealth, or the unlock­ing of the social poten­tials of tech­nol­o­gy. Rather, Bifo's pol­i­tics are based around insu­lat­ing a nec­es­sar­i­ly small por­tion of soci­ety from the dic­tates of cap­i­tal. By with­draw­ing from the polit­i­cal sphere, we accept the like­li­hood of los­ing the final scraps of the wel­fare state and con­cede the ter­rain of the polit­i­cal to zom­bie pol­i­tics and preda­to­ry cap­i­tal. Rather than seek­ing new forms of orga­ni­za­tion to re-enter the polit­i­cal stage, Bifo seems to sug­gest that we seek shel­ter beneath it as best we can.
This shy­ing away from the polit­i­cal stage is the weak­ness at the heart of the book. Recent erup­tions of polit­i­cal strug­gle have cap­tured the col­lec­tiveimag­i­na­tion because they demon­strate that polit­i­cal con­tes­ta­tion is still pos­si­ble today, in spite of the obsta­cles Bifo has described. The Occu­py move­ment and the upris­ings in the Mid­dle East and North Africa have res­onat­ed with all those who still have hope in col­lec­tive strug­gle. Although these move­ments have encoun­tered vary­ing prob­lems, to which we must devel­op solu­tions, they dis­pel the idea of an unchange­able present. The cur­rent block­ages to suc­cess­ful organ­is­ing have been shown to be strate­gic and tac­ti­cal, not ter­mi­nal. Mis­di­ag­nos­ing the cur­rent iner­tia of post-polit­i­cal pub­lic life as a ter­mi­nal con­di­tion leads the left towards an evac­u­a­tion of the polit­i­cal, while we should instead reassert its pri­ma­cy. If we aban­don any hope of fight­ing in, against, and beyond the exist­ing archi­tec­ture of the state and cap­i­tal, and instead seek refuge in small com­munes, and go-slow prac­tices, we aban­don all real hope of a gen­er­al­ized, or gen­er­al­iz­able, eman­ci­pa­to­ry pol­i­tics. Although Bifo's analy­sis of the dif­fi­cul­ties of col­lec­tive action res­onates with all of us who have attempt­ed to orga­nize strug­gles in the past few decades, the pro­pos­al for a sim­ple with­draw­al from cap­i­tal­ism is a bleak pol­i­tics indeed – which, at its most opti­mistic, calls for an order­ly default by por­tions of the pro­le­tari­at. The hori­zons of com­mu­nist pol­i­tics appear much nar­row­er when cap­i­tal­ism is no longer seen as the repos­i­to­ry of a vast store of social wealth await­ing col­lec­tive redis­tri­b­u­tion, but rather rede­fined as an unas­sail­able site of uni­ver­sal and per­ma­nent aus­ter­i­ty com­bined with widen­ing social redun­dan­cy.
It is hard to imag­ine a net­work of self-orga­nized projects and sys­tems sup­port­ing the major­i­ty of the pop­u­la­tion in the con­text of an increas­ing­ly preda­to­ry cap­i­tal­ism. Emerg­ing from the and iso­lat­ed left­ist scenes, this lifeboat com­mu­nism will by its very nature have a lim­it­ed car­ry­ing capac­i­ty, as the anar­chist expe­ri­ence in post-Kat­ri­na New Orleans attests. The lifeboats that Bifo calls for will undoubt­ed­ly be too small and makeshift to har­bor us all.
The cri­sis is twofold. It is a cri­sis of cap­i­tal­ist prof­itabil­i­ty, and of an increas­ing­ly pre­car­i­ous and sur­plus glob­al pro­le­tari­at whose repro­duc­tion (as both labour and body) is under threat. It is unlike­ly that the pro­lif­er­a­tion of com­munes, squats, food co-ops, file shar­ers, urban gar­den­ers, and vol­un­tary health ser­vices will bring forth a new, bet­ter world. But while the cur­rent seem­ing­ly post-polit­i­cal sit­u­a­tion throws up mas­sive obsta­cles to orga­niz­ing, there is still a poten­tial for col­lec­tive con­tes­ta­tion. The cap­i­tal­ist state, racked by its own legit­i­ma­cy cri­sis and week­ly polit­i­cal scan­dals, is more vul­ner­a­ble than it appears. We need only recall the peri­od of unex­pect­ed hope built by stu­dents in Britain, occu­piers in Oak­land, and vast swathes of North Africa and the Mid­dle East dur­ing the past two years. These move­ments were mobilised through the betray­al of a vision of the future – but along­side their rage, they put forth a hope which can guide our pol­i­tics.
The task at hand is to unlearn old behav­iour and to forge new tac­ti­cal and organ­i­sa­tion­al weapons for strug­gle. Bifo's con­tri­bu­tion is a time­ly and chal­leng­ing one, but it ulti­mate­ly leads us back towards a DIY cul­ture and "out­reach" pol­i­tics. As our move­ments come to terms with these lim­its, we must also hold onto the belief that lux­u­ry for all is pos­si­ble. The social poten­tial of unfilled blocks of flats, emerg­ing tech­nolo­gies like 3D-print­ing, and the desires of the mil­lions of under­em­ployed, should remind us of this. This will not be pos­si­ble with­out a col­lec­tive strug­gle against the state and the demands of cap­i­tal, one which simul­ta­ne­ous­ly defends what we have and attempts to move beyond it.
A retreat to lifeboat pol­i­tics is both pre­ma­ture and a self-ful­fill­ing prophe­cy. While Bifo cor­rect­ly analy­ses the cur­rent con­junc­ture – clear­ly iden­ti­fy­ing the post-polit­i­cal state, the weak­ness of the Left, the cri­sis of prof­itabil­i­ty and new forms of labour, and their impact on the sub­ject – his polit­i­cal pre­scrip­tions lead us in the wrong direc­tion. Just as Bifo does, we place the strug­gle against work at the cen­ter; but we can also seek to lib­er­ate social wealth, rather than insu­late a lucky few from the rav­ages of cap­i­tal. Rather than "No Future," we must raise a dif­fer­ent ban­ner: "The future's here, it just needs reor­ga­niz­ing."